Rick Cheng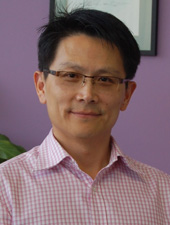 Rick has dual qualifications, as an occupational therapist and a teacher. He has extensive experience within the fields of occupational therapy for children with leaning difficulties/developmental delays and teaching mainstream/gifted students and children with learning difficulties.
Rick is a New Zealand trained occupational therapist. He is also a qualified teacher, registered with NZ Teachers Registration Board in 1998. He holds a master degree from United States, a bachelor degree from AUT, New Zealand, a bachelor degree from China, and a postgraduate diploma in education, from Hong Kong.
Rick joined Pro Ed in 2004 and is the team leader. He is skilled in assessing visual processing and motor performance as well as specific learning needs associated with dyslexia, dyspraxia, ASD, and attention deficits. Rick is dedicated to finding strategies and designing therapy programmes, to parents and to teachers, that will enable children to reach their full potential.
Rick has a special interest in helping children who have difficulties with mathematics. He has extensive and practical knowledge of these children who learn differently. He has developed maths programmes that suit children with unique learning needs.